The first Mozilla Hyderabad community meetup, 'MozDeccan' happened in Hyderabad. This meetup brought together active and core community in and around Hyderabad. Around 20 members met on Day 1 to share presentations, do breakout sessions and discussions. The goal is to ensure that the local community come together to celebrate,  reflect on its impact in 2014, discuss what worked, what didn't work, what could be improved and plan road-map for 2015.
Mozilla Hyderabad Community
Quilt
Community members were asked to list the project areas that they are focused on and projects they would like to get involved with in 2015.

Breakout sessions were around the majority interest areas listed by the team.

Community Carousel:

7 project areas – 7 mentors – 7 stations

At each station mentors hosted discussions around:

Project Introduction

Current status of the project in the city

Action Items

Roadmap

Project Areas/ Areas of Interest include:
Web Privacy and Neutrality

[Akshay Tiwari]

Womoz

[Aishwarya]

Bugzilla

[Ram Dayal]

W

ebmaker

[Sai Charan]

MDN

[Akshay Tiwari]

App-Dev

[Harsha

Bandaru

]

FSA

[Galaxy]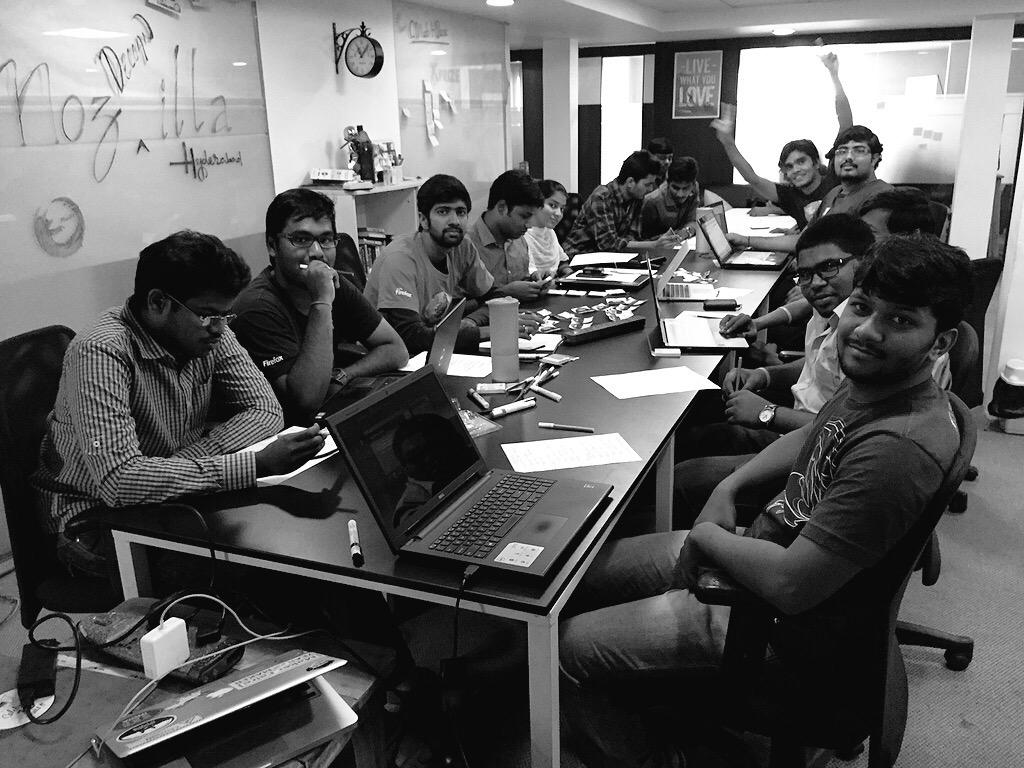 On Day 2, the focus would be on engaging with the larger community, making them aware on the participation channels, understand their interest, plan on project specific action items and assign roles & responsibilities.  More soon on Day 2!